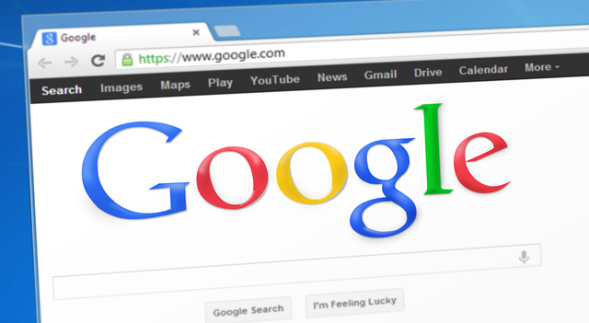 It doesn't seem like it would be all that difficult, to rank for your name in Google or any of the other search engines, but it can be a lot harder than you think. You and your business could pop up—but it might not.
Ranking highly in Google is difficult, even when it's your own name. You might think your name is pretty special, but with over 7 billion people in the world — it's very likely a few other people share your name as well.
For this reason and many others, you will want to rank at the top of the search results for your personal and brand name. After all, when someone is searching for you, shouldn't you be the one listed on top? Easier said than done.
Once you know what to do to change that, however, it doesn't have to be. If you follow these 4 easy tips and techniques, you'll be ranking for your name in no time at all.
1. Get On Social Media
Part of this is about driving traffic to your site, but part of it is connecting your site to these platforms and getting it on as many high-quality places that you can. These sites already rank well—it's an easy way to help your target audience find you.
While getting started on social media can be a challenge, there are a lot of benefits to connecting to as many as established networks as possible.
Getting on the most common sites like Facebook, Twitter, and LinkedIn is a great start, but ultimately you'll want to expand your reach to cover the many other social networks as well. This list includes Instagram, Pinterest, YouTube, Google+, AboutMe, SlideShare, and all the other new social media platforms that will undoubtedly emerge soon.
Creating social media platforms for your name and business also give you control over how you, your business, and your brand are perceived. These social media sites are often some of the first things that pop up in search engine results, giving you a valuable chance to make the first impression that you want.
Here's the most important part: make sure you post links to your website and other social media platforms if you want them to stay connected.
2. Start Blogging
Businesses are taking up blogging for a good reason: it works. In addition to the many benefits of blogging, it's also a great way to drive traffic to your site and help increase your SEO rankings. You can to link to your past posts, establish yourself as an authority, and give search engines more pages to find on your site.
All types of blogging—guest blogging included—give you another chance to build your reputation and brand in the way that you want. All of this is affected by your choices about blogging, like the niche you write about, the sites you write for (this is very important), the topics you choose, and your voice and style of writing.
3. Guest Blog
When you guest blog, you're not just making a name for yourself on your site, you're making a name for yourself on other people's sites, with their well-established audiences. More than that, you're getting valuable links back to your site, giving it web authority and increasing it's value in the eyes of search engines.
Google has recently make their own statements and algorithm updates on guest blogging, but these were mainly affecting sites and guest bloggers who were gaming the system. When you are going to guest post on other sites, provide high quality content and use your real name, web site and don't try to stuff the article with paid links or obvious anchor text.
Another useful tip is to make sure that your Google+ is connected with every site you write for as this will improve your Author Rank, and thus your authority in search engines. This helps Google connect your profile with all the work that you've done, and helps you rank higher, too.
4. Get Media and News Coverage Based on Your Expertise
Everyone is an expert at something and with content already being a main concern for all news and media outlets, this is something you can use to your advantage.
We already covered the importance of getting active on social media, starting a blog and using guest blogging to gain exposure through other sites. Now it's time to put all of these together to bring your exposure, mentions and search rankings to a whole new level.
As mentioned, news and media sites are always looking for quotes, references and new stories to write about. With the majority of these news outlets now having contributing authors writing content for their sites, it's easier than ever for you to get listed as well. One option is to contact individual writers on these sites directly to start a dialog, or to use other services like Help a Reporter Out to get brand mentions and quotes on high authority news and media outlets that could potentially rank well for your name in the search results as well.
Implement these Tips to Rank Higher in the Search Results
Search engines are complex, and they're always changing their algorithms, but these four tips are reliable and easy-to-follow no matter what minor changes the search engines will make. These techniques all focus on building up your site authority and taking advantage of other sites and their already established audiences and high rankings. Between the two, you don't have to worry that you won't be ranking for your name in Google in no time.
Author: Zac Johnson
Courtesy: www.dailyseoblog.com